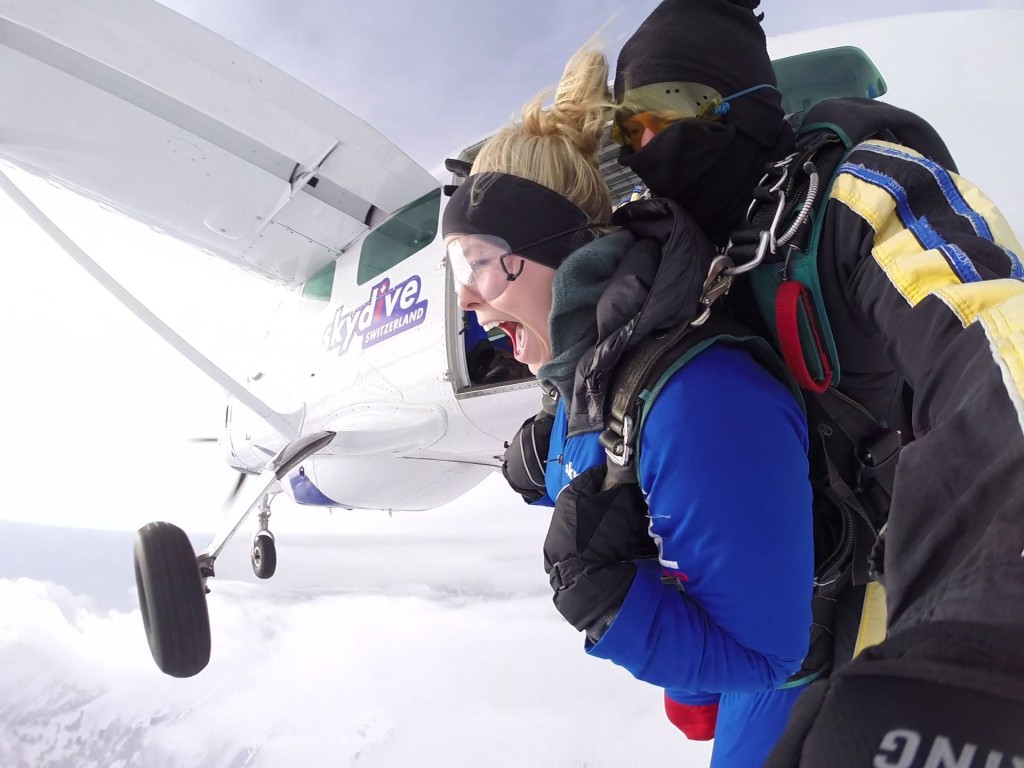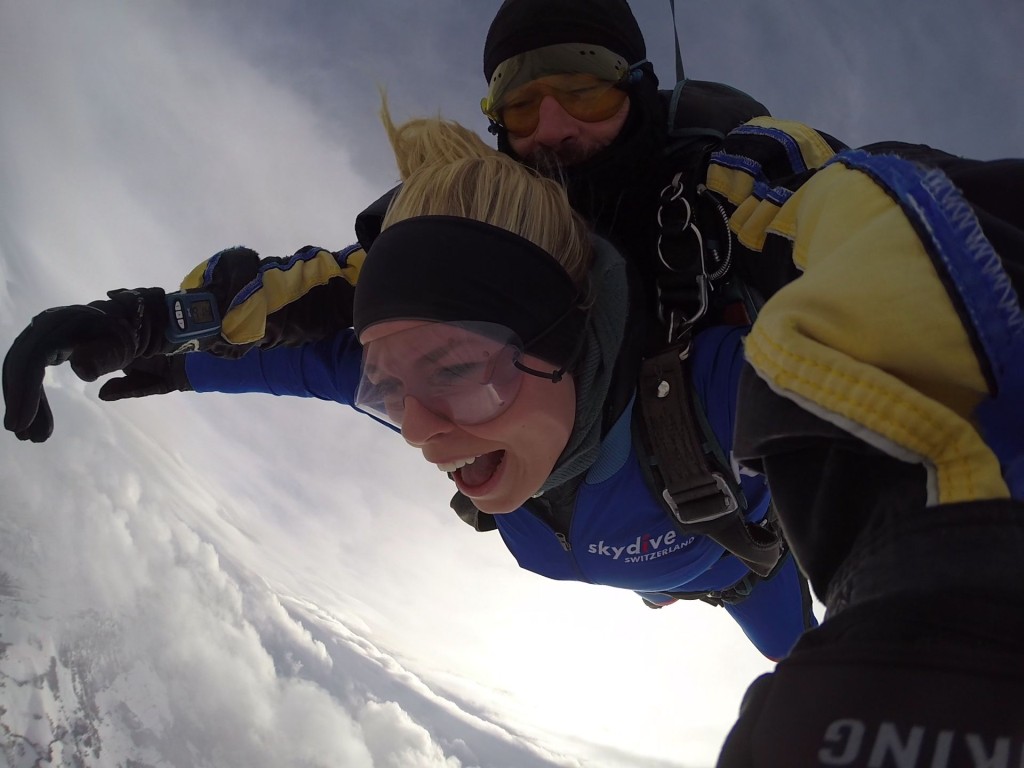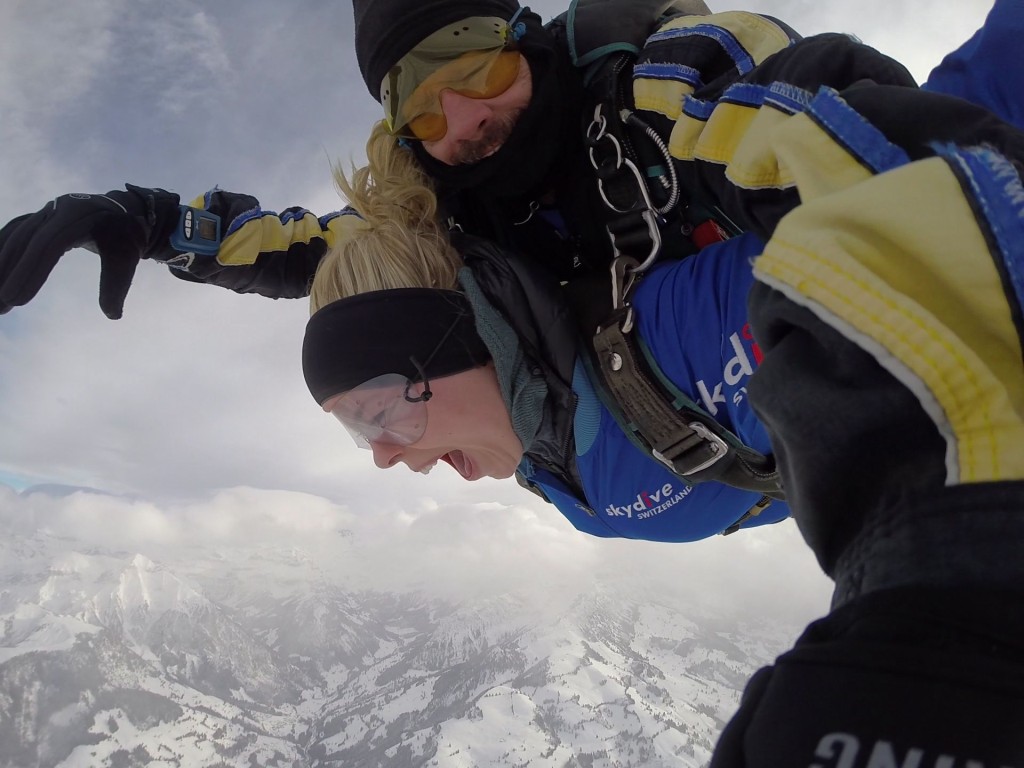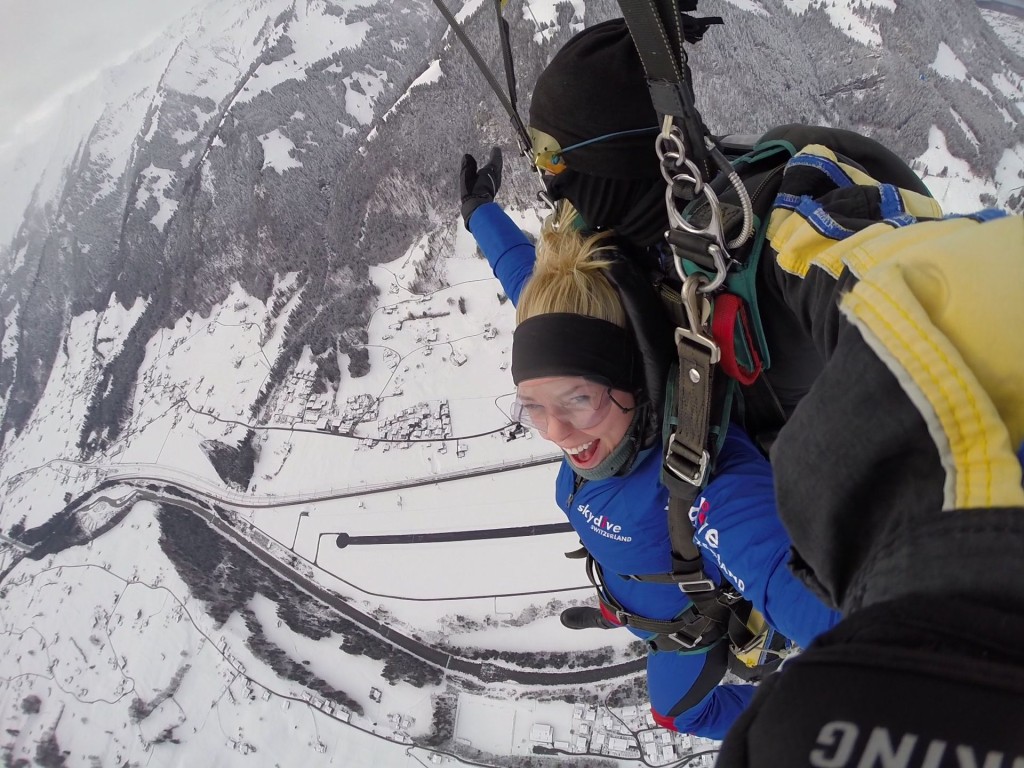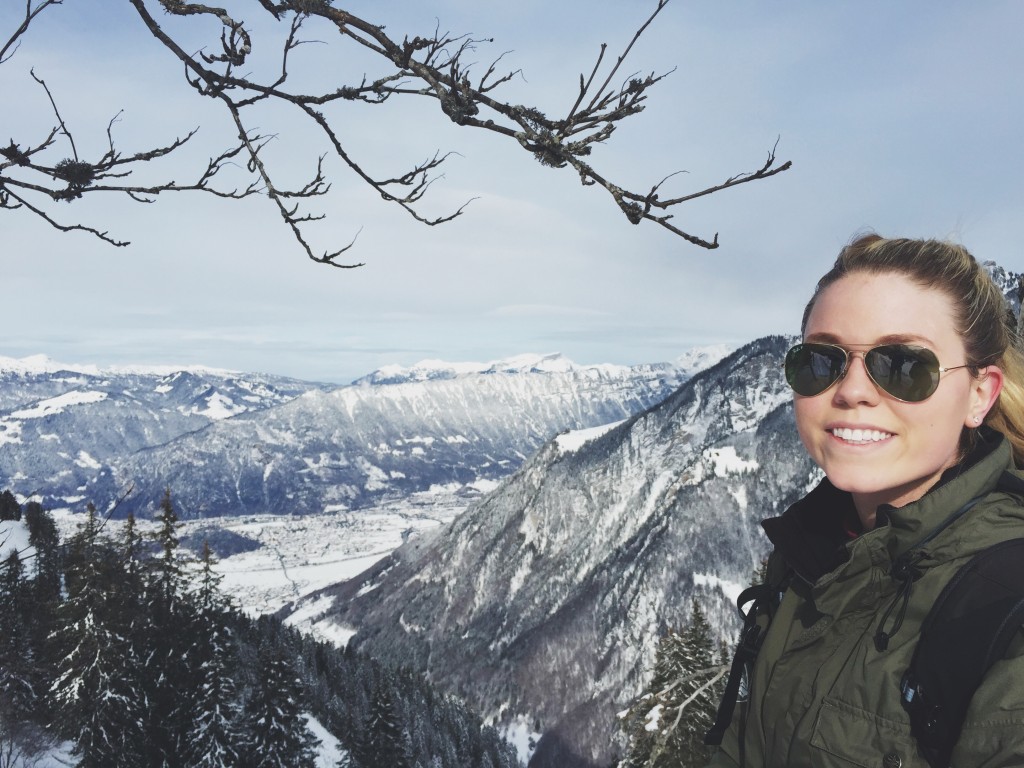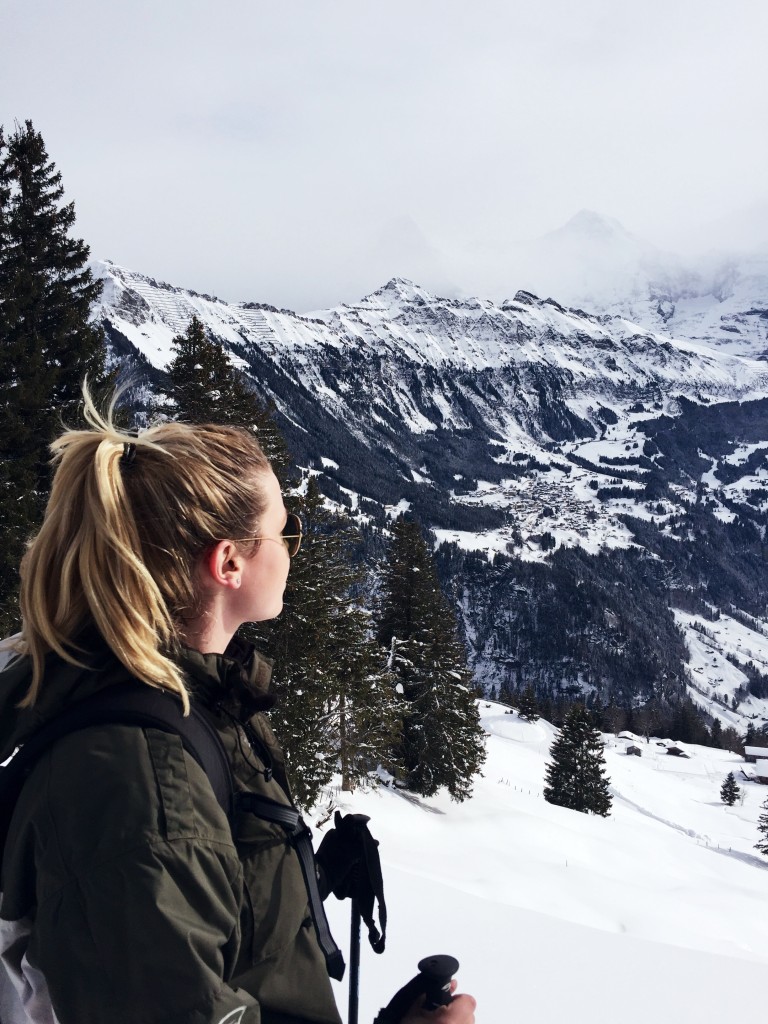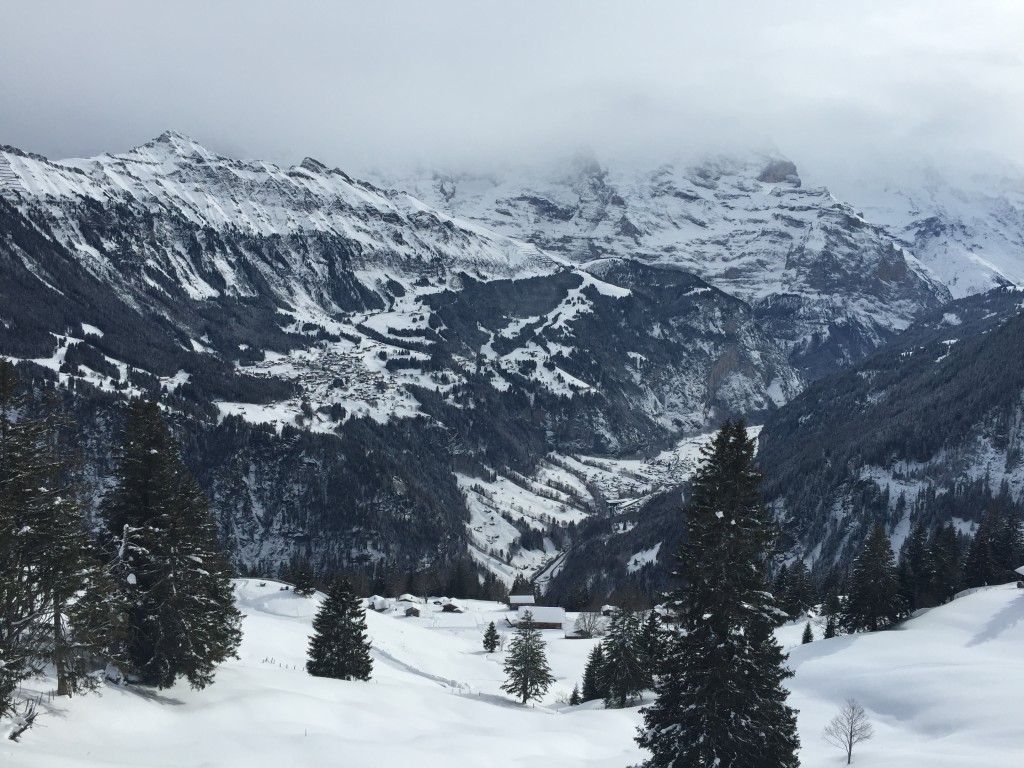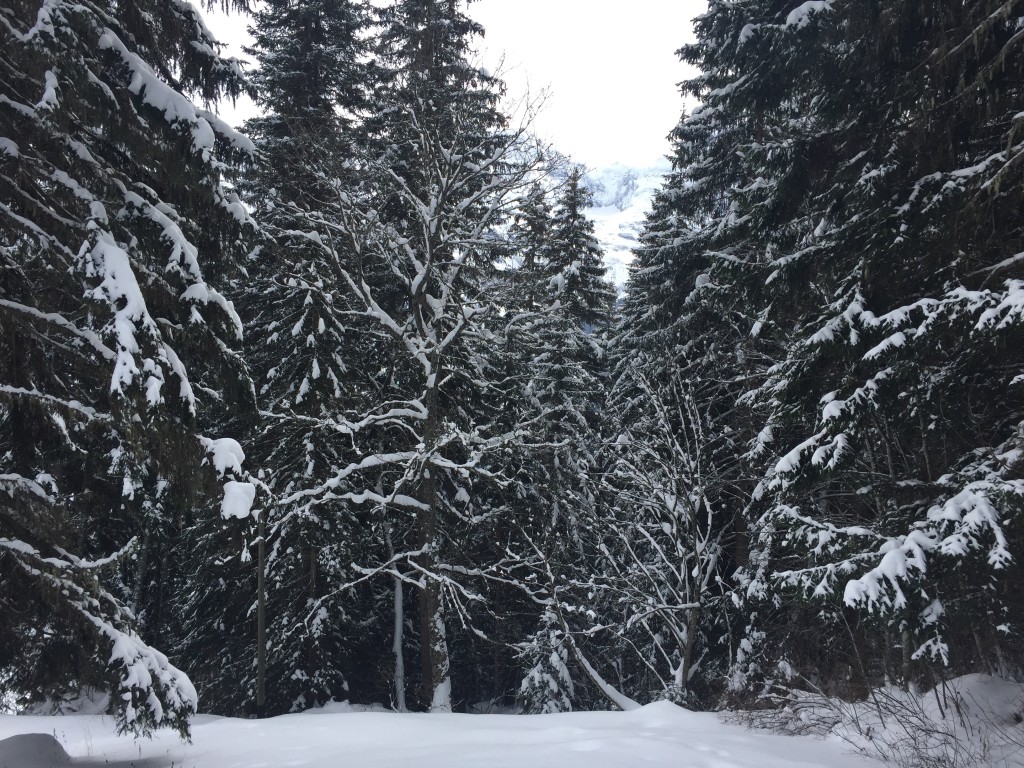 This past weekend I went on my first weekend trip while studying abroad! I traveled to Interlaken, Switzerland and it was absolutely amazing. For those who love outdoor activities, this is the place for you.
We left Thursday night at 8pm and traveled there by bus. The bus ride was 12 hours long and it was exhausting. I remember when I woke up the next morning on the bus, I looked outside the window, all I could see were snowy mountains and I knew we had finally arrived in Switzerland. I arrived at my hostel, Balmers, at 8am and people were already heading up to the mountains to go skiing and snowboarding. I, on the other hand, decided to go to my room and take a nap.
I was scheduled to go skydiving (!) at noon that day. The weather was really cloudy so it was not working in my favor. They pushed us back till 1, then they canceled us until 8:30am the next day. I was so discouraged because this was the reason I came to Switzerland. In the back of my mind I was already trying to figure out another weekend in the spring that I could return just to go skydiving. Luckily, I just happened to be standing in the lobby when the lady in charge said, "We're leaving right now. There is a very small window we have to jump but we have to leave now." Imagine how stressful that was. We jumped into the van and there were five other girls with me. We all had to fill out forms as we were driving over there because there was no time. Once we got there, we got suited up and were explained how to jump or "fall" out of the plane. When skydiving, you are attached to a professional that is in charge of pulling the parachute after the 45 second drop.
As the plane took off, we all enjoyed a 15 minute scenic route in the sky. Switzerland is absolutely gorgeous and I could not believe I was about to jump over this beautiful place. I was the second person to fall out of the plane. Which means, I saw someone go first. This made me a little nervous but you didn't have time to think about it. As I sat on the edge of the plane and tilted my head back on my instructors shoulders there was no pause. We fell out of the plane. It was the most exhilarating thing I have ever done, but it also happened so quickly. I was screaming the entire time. However, it was also so cold 13,000ft up in the air that it hurt to scream. My face was bright red when falling out of the plane because that cold air was hitting my face so hard.
After he pulled the parachute, we flew around for about five minutes to enjoy the view. I specifically remember saying, "This does not look real." Because it really did not look real. It was one of the most beautiful things I had ever seen. We landed in the snow and I was so full of adrenaline. I am so glad that I got to go skydiving and I would most definitely do it again. Although, it may be hard to do it again since Switzerland is one of the top three places to skydive in the world. My bar has been set very high.
That night, we went night sledding down the Swiss Alps! You would think if you're going night sledding the track would be lit up in some way. No. That was not the case. All we had were glow sticks on our back so you could see the people in front of you to avoid crashing into them. This also was not like sledding as a child. You had to steer with your feet, and brake with your feet, because once you got enough momentum you would go flying down the mountain. It wasn't a straight path either. It was a winding path down a mountain and if you went off the track you would most definitely roll down the mountain. No pressure.
Honestly, it was a ton of fun. It was hard to steer, but everyone had the same issue. Once you knew how to steer, it was so much fun to go fast down the hill. It took about an hour to get down the hill and I was definitely exhausted. All of the activities in the Alps are a workout.
The next day was absolutely beautiful outside. The sun was shining and there was a fresh foot of snow on the ground. That morning I decided to go snowshoeing. I was so excited because I don't know how to ski or snowboard but this was my opportunity to get the views of the mountains. Our leader said we were 5,000 feet above sea level. A picture is worth a thousand words but no picture can do this view justice. It was one of the most beautiful things I have ever seen. I would most definitely return to Switzerland!
Sorry there haven't been many posts lately! I will post more about my weekend trips soon! This weekend, for Valentine's Day, I am traveling to Budapest! Can't wait to share with you all.
xoxo S