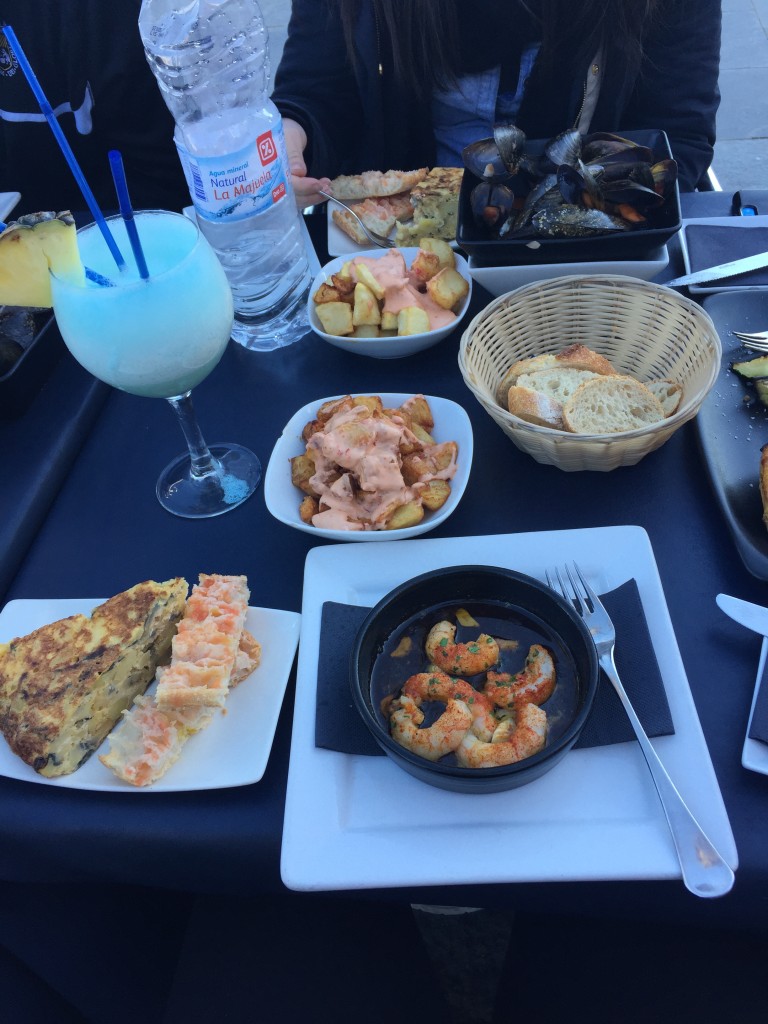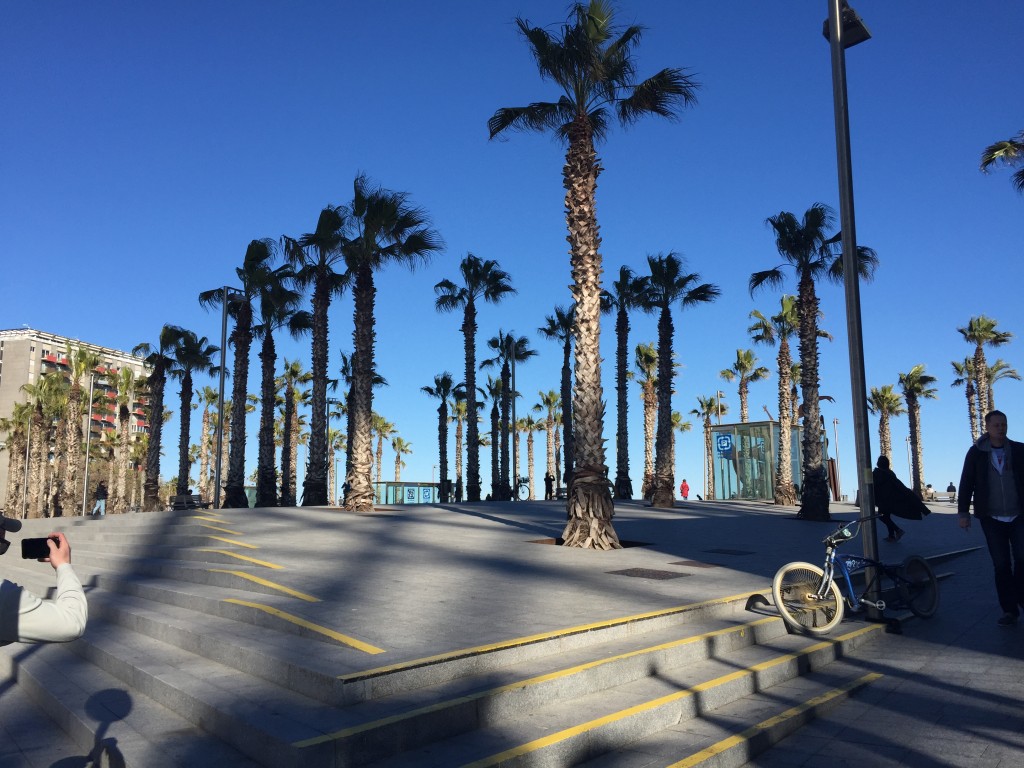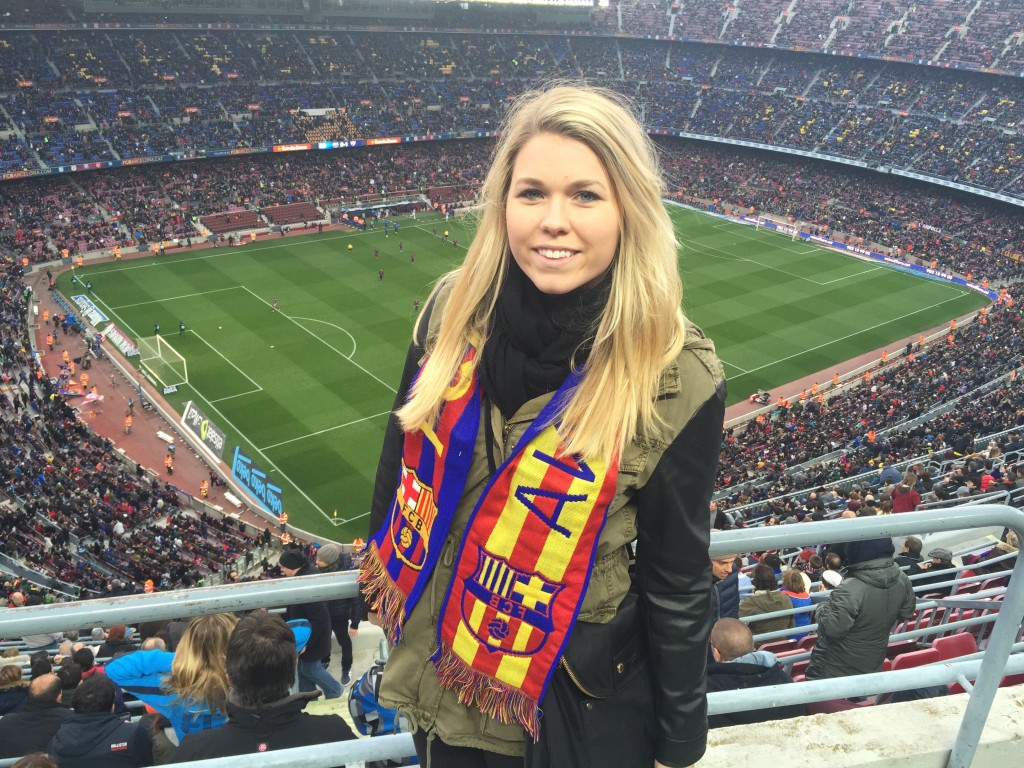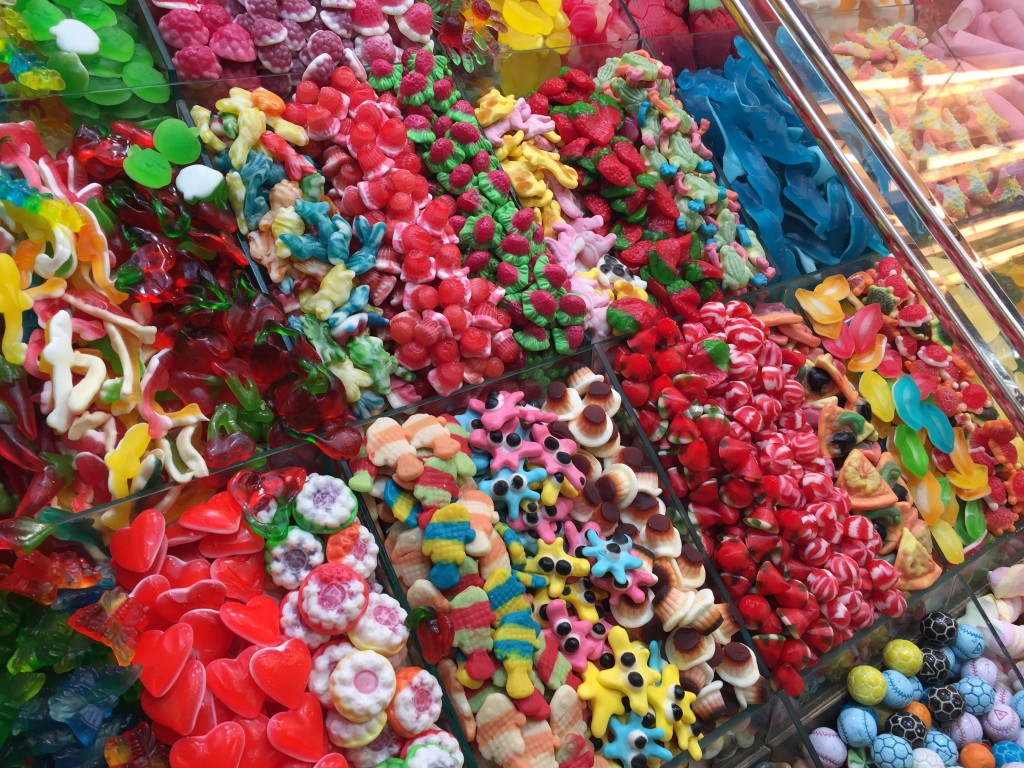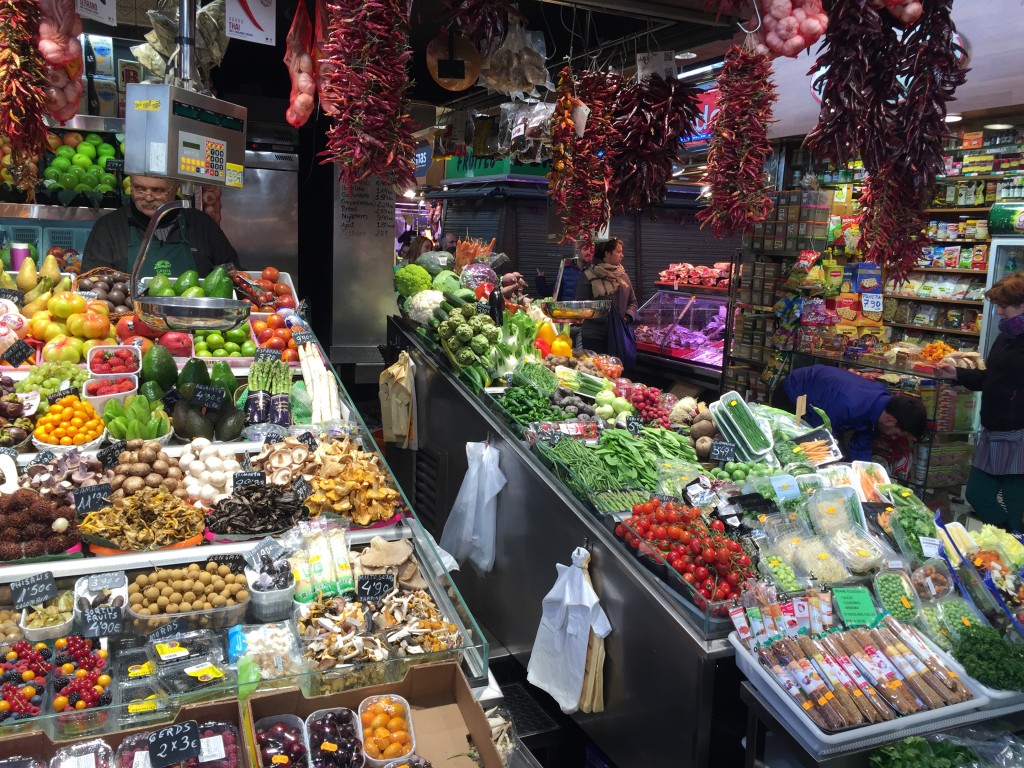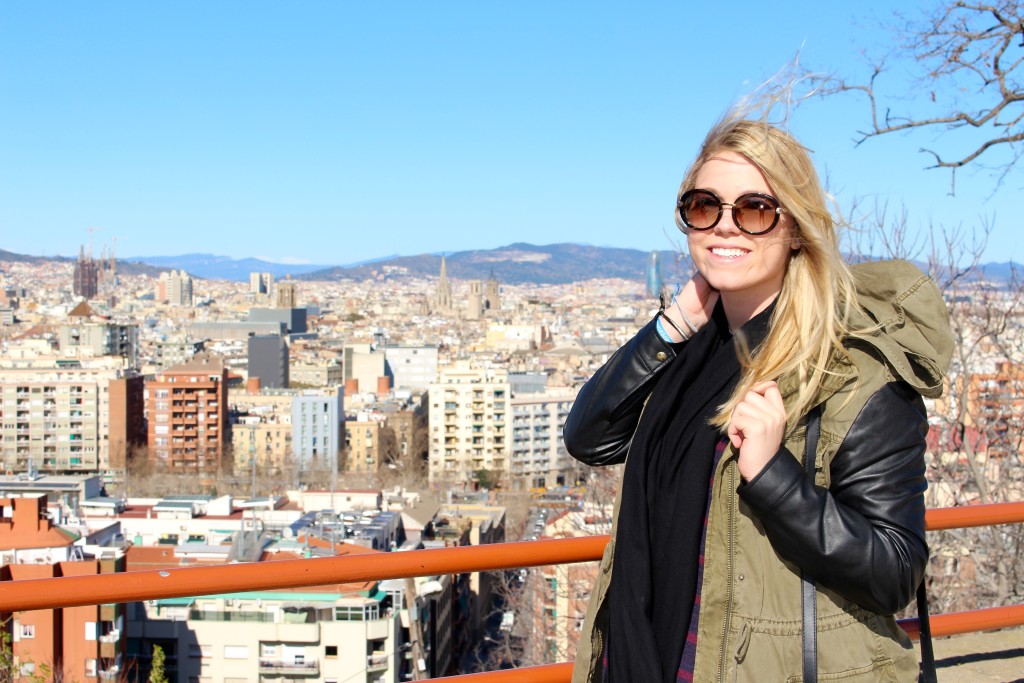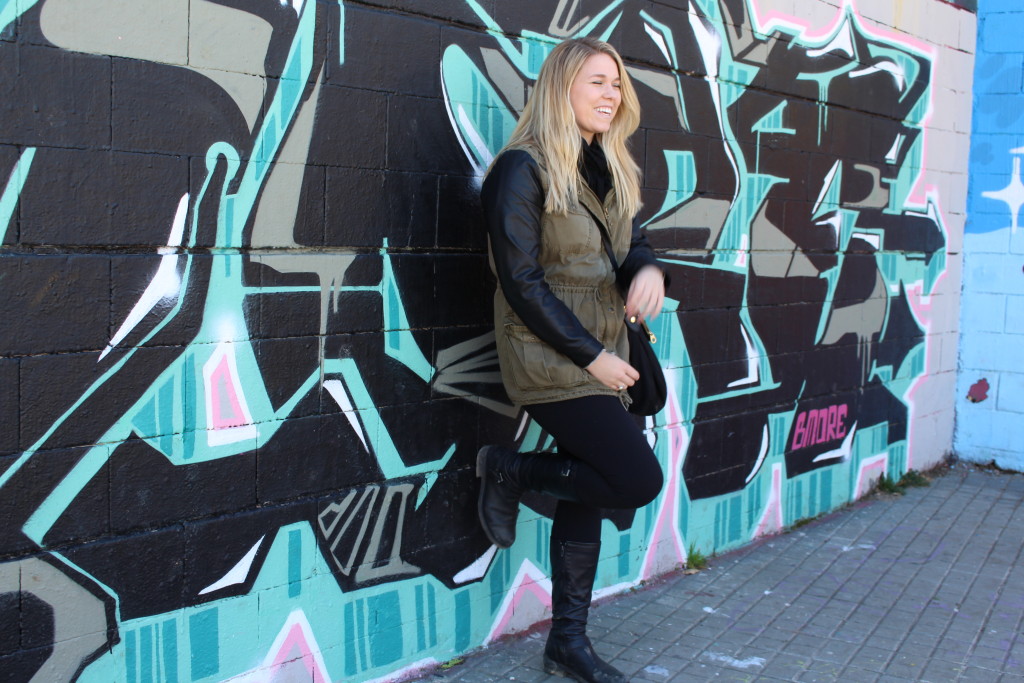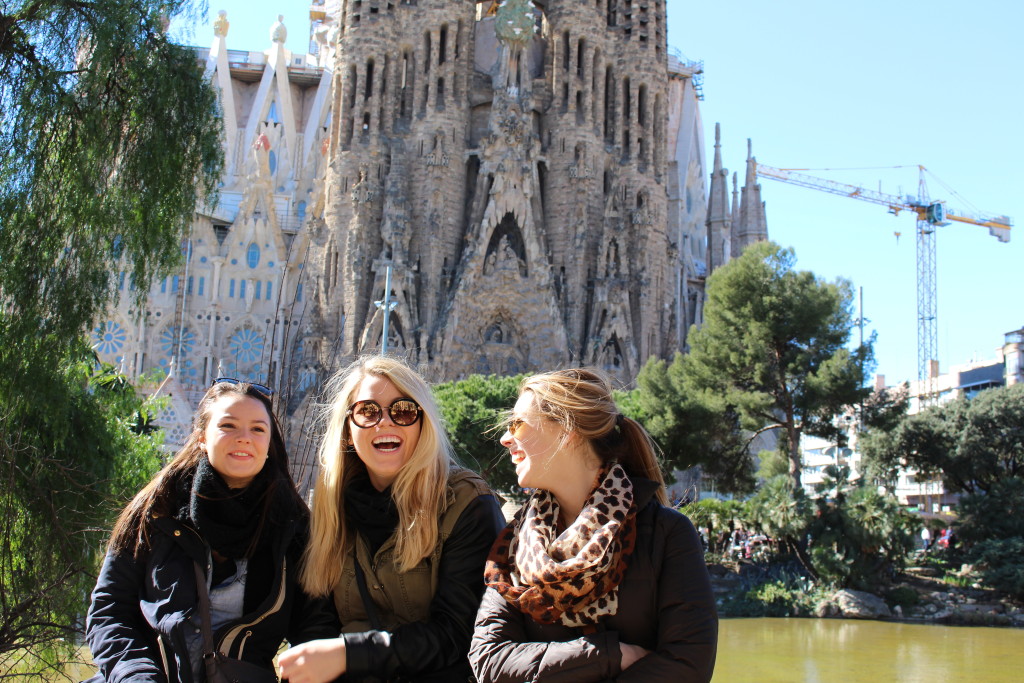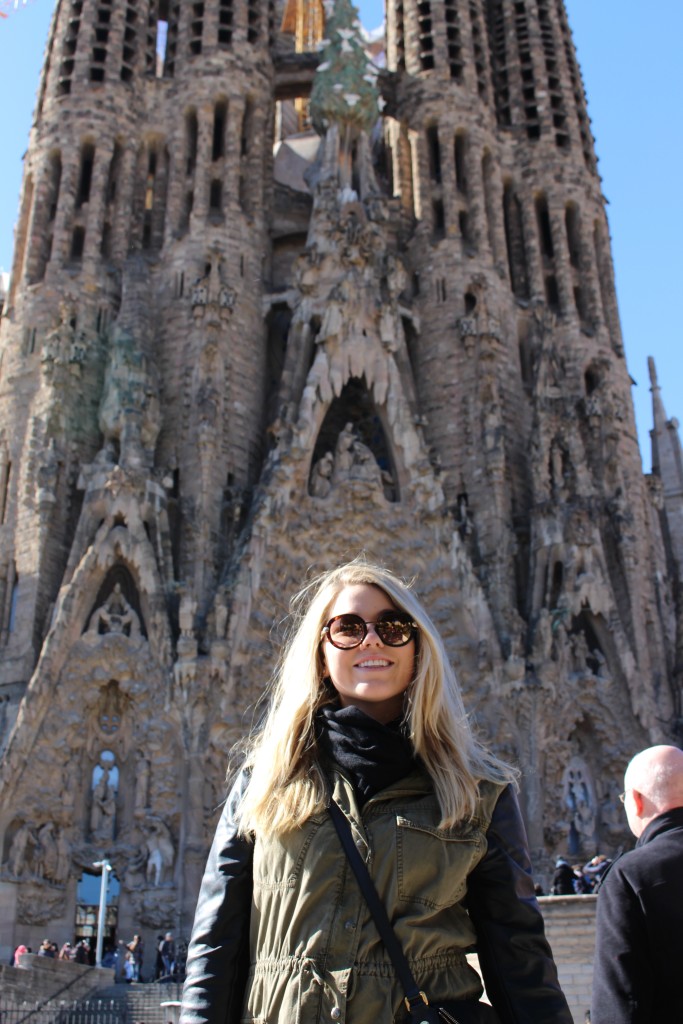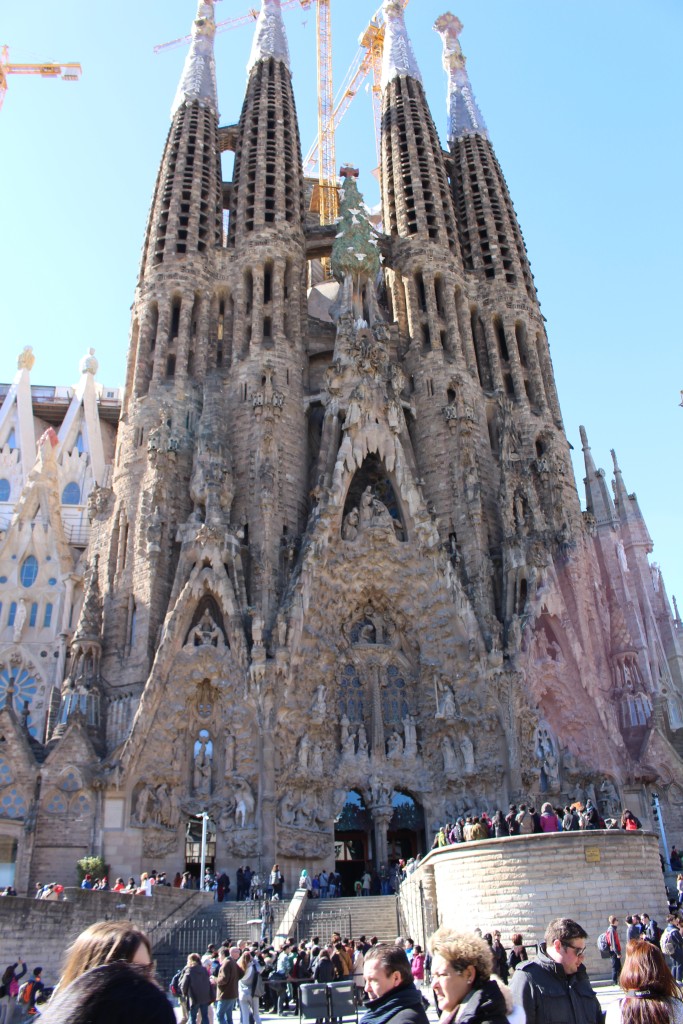 This past weekend I traveled to Barcelona! Although I have only traveled to a few places while being abroad, this was by far my favorite place I have traveled to. Barcelona is so beautiful. There are so many palm trees, the beaches are beautiful, the tapas are amazing, and it truly looks and feels like paradise.
The first day, we went to Starbucks for breakfast. Most people will not think this is a big deal, however, it is. There are no Starbucks in Rome so when I am able to have my Starbucks coffee, it reminds me of home. After breakfast, we all met up with one of my sister's who is studying abroad in Barcelona, Miranda Ciesol! (When I say we, the people I traveled with on this trip were Melissa Bruckner, Vanessa Spilotro, Michael Flowers, Anthony Myers, Chris Collins, and Colin McGauley.) After we met up with Miranda, she took us to the famous Las Ramblas. We went to go explore the markets. The market near Las Ramblas was truly something unique. It is so bright and full of colors from all the fruits, vegetables, meats, tapas, juices, etc. You can practically find anything you want in the markets. When we went to the market, I had a papaya and coconut smoothie…amazing! I was never really a fan of coconut before I came to Europe, however, I think I am growing much more fond of it since being here. After the markets Melissa, Vanessa, and I went on a walking tour, guided by Discover Walks, through the gothic area of Barcelona. I really appreciated doing a walking tour of Barcelona because I was able to hear the history behind the city. She showed us the Barcelona Cathedral and showed us all the different neighborhoods that used to divide people based on their religion. My personal favorite was the Jewish neighborhood. There were still remains that proved the area was populated by Jewish people and that allowed me to put it into perspective. After the 1 hour 30 minute walking tour, we sat down at a nearby cafe and enjoyed Churros con Chocolate (churros with melted chocolate). Churros are the Spanish donut, and they were out of this world. Our tour guide also mentioned that Spaniards eat Churros con Chocolate to cure their hangovers the morning after.
That night, we went to have some tapas for dinner. It only seemed fitting that we eat a traditional tapas meal while in Spain…and a few pitchers of Sangria. The meal was amazing. I enjoyed every single dish I ate. I ate Catalena bread, Spanish omelette, patatas bravas, garlic shrimp, and sampled a few others around the table. Another dish I tried while in Spain was paella. It is a traditional Spanish dish filled with seasoned rice and seafood. If I lived in Spain, I would most likely eat tapas for every meal.
The second day, we all went to brunch at a restaurant called Milk. I truly enjoyed this breakfast because breakfast really isn't a thing in Italy. Normally, I have a cappuccino and a croissant for breakfast. At brunch, I was able to enjoy a banana and berry smoothie, and french toast topped with greek yogurt and fresh berries….a m a z i n g. Melissa and Vanessa both had a vegetarian omelette with potatoes which was also amazing. I plan on doing some research to find a brunch place in Rome because I truly miss eating breakfast. Melissa and I talk about how we can't wait to have breakfast at Egg Harbor when we get back to the United States.
After brunch, we all went to the Barcelona soccer game. I have never been to a professional soccer game before so I was really excited! At the venue, I purchased a scarf in their home colors and a hat in their away colors. I wore both of them throughout the game. Although Barcelona lost the game, I truly enjoyed the experience. Being in a venue with a bunch of Spaniards, you can't understand what they are cheering and chanting, but you know that they truly enjoy the game. I found that the crowd was classier than an American crowd. There was no excessive screaming, no drunk fights (maybe because they don't sell alcohol at sporting events in Europe), and nothing happened that made me feel uncomfortable. When a good move was made, the crowd all clapped collectively and I thought it was very classy. I really enjoyed the European sporting environment.
The last day was very well spent. We visited La Sagrada Familia (Sacred Family) and it was stunning. It was built by Gaudi and he died before he could finish the church. When he died, it is said he only finished 25% of the church. Therefore, the church will not be completed in our lifetime because no one truly knows the visions Gaudi had for the structure. The church cannot be fully finished without the fear of not portraying what Gaudi had envisioned. This church is very tall and it is very hard to get the whole church in one picture. After we took a ton of pictures, we headed down to the beach. We spent the rest of the day strolling down the gorgeous beaches of Barcelona. We ate lunch at a tapas restaurant right in front of the water and it was the best meal I had ever had. Once again, I had a Spanish omelette, patatas bravas, and shrimp in garlic. Out. Of. This. World.
Barcelona was an amazing city and I hope I can return one day…hopefully in the summertime!
xoxo S